Caldera Spas  Review | Pros, Cons, & Alternatives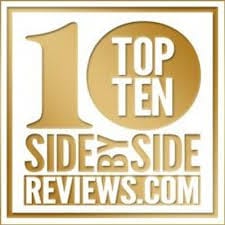 Caldera Spas
2994 W Grantline Rd
Tracy, CA 95304
www.calderaspas.com
(209) 830-7772
Overall Review: Top 10 Hot Tub And Spa Dealer
What We Know About Caldera Spas
Caldera Spas offers high-quality hot tubs design with phenomenal benefits that can deliver positive change and help improve your life. A Caldera spa delivers access to a powerful warm water massage therapy in the comfort of your own home, helping you feel relaxed and refreshed. With a Caldera  Spa, you can accelerate the recovery of overworked muscles from your strenuous workouts or tiresome activity that can cause discomfort and tension. They offer 1-3 person spas up to 7-8 person hot tubs. Caledera has three popular series, the Utopia, the Paradise, and the Vacanza series, all of which look astatically nice and delivers comfort in style. The Caldera Spas outdoor hot tubs are a great solution for everyone who entertains friends because they offer luxury with their patented massage jets and mood lighting features.
Estimated Annual Sales: $3 Million +
Employee Size: 50+
Year Business Started: 2004
Credit Score: A+

Caldera Spas Informational Video
Pro's And Con's
Have you done business with Caldera Spas? Tell us about your experience below and help other consumers know what to expect. Did you have any problems? Were they resolved to your satisfaction? Would you recommend them to our visitors looking to buy a hot tub?