Best
Document Management Software

| Side by Side Reviews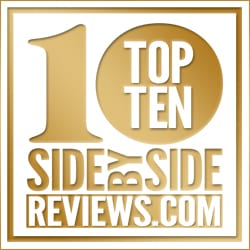 When it comes to finding the best electronic Document Management Software Solution comparing quotes is the key to getting a top product for the lowest price.
We've gathered information on the top document management software, user reviews, buying tips, and made it easy to get the best price from companies in your area.
Before you make a Document Management Software (DMS) purchase be sure to download a free in-depth buyers guide and get a side by side comparison chart. Here's a guide to the best options you have.
Top 10 Document Management Software Solutions
In order to help your business run as smoothly as possible, you need to choose a great DMS. The best choice for you will depend on your business and situation, but here's a look at 10 of the best options on the market.
eFileCabinet
This software could work for you no matter the size of your business. It was created to fit many different sizes and industries.
Want even more flexibility? This is also available for on-site hosting or cloud hosting. In other words, this software was made to fit you and your needs, no matter what they are.
eFileCabinet is packed with features to help you manage all your files. These features include automatic file naming, the ease of drag and drop functionality, and integration with mobile devices.
If you'd like to try this software before committing to it, a demo is available.
If you're looking to improve the way your business is managed and organized, then look no further. Documentum has been at the forefront since 2001 building an innovative best-of-breed system that improves lives across all levels of enterprise organizations with their clients small or large scale businesses. Our team answers any questions anytime day/night (we even work weekends) so if there's anything we can help you out with just give us a call white-glove assistance included!
ViewCenter ECM Suite
This suite gives you document management plus all the benefits of enterprise software. You'll love having many tools in one convenient package.
This suite is available across several platforms but it's not designed for large businesses, though. And don't worry if you are looking for something that's compatible with your files-this program accepts all file types!
Other features of this software include keyword searching, activity logs, automated workflows, and security compliance.
M-Files
One great feature of this DMS is its notification system. Do you sometimes miss changes or approvals that need to happen with documents? You won't anymore because M-Files will remind you.
You get enterprise-level management with this system, so everything will be kept in tip-top fashion.
How much can this program handle? You can create and manage as many files as you want. M-Files helps you create, retrieve, store, and share them.
How does sharing work? Through current, up-to-date links. That means everyone has the most up-to-date version of each document, every time!
At first glance, M-Files seems like any other information management platform. But what sets it apart are its intelligent features that automate business processes and keep data secure without compromising on control.
The company's revenue grew more than 750% in the five years after pivoting to Intelligent Information Management. Additional offices were opened, including a UK-based office for M‑Files which is headquartered out of Paris and Montreal. In 2017 alone they acquired Apprento -a Canadian artificial intelligence-focused software provider that has been around since 2000.
Today SaaS models reign supreme as companies transition towards becoming digitally enabled individuals who have access at any time from anywhere across their organization or even Worldwide through web collaboration tools like Slack + Zoom Video Calls
PandaDoc
Do you need legally binding signatures on your documents? No problem, if you use PandaDoc. E-signing is a built-in feature of this DMS.
What types of documents are supported? PDFs and Docs are included, as well as other types.
Creating and editing documents is a piece of cake. Whether it's a business plan, a contract, or something else, you can create it in PandaDoc. You'll love the simplicity that comes from their drag-and-drop feature.
SharePoint
SharePoint is an online document management system created by Microsoft. So if you're familiar with Microsoft and like their products, this may be a great fit for you.
SharePoint Online is available for as little as $5 per user per month. Or you can get it as part of Office 365.
With SharePoint, you can create a site for each of your teams or departments. Break it up however you want. Once you've created the site, go ahead and customize it to fit exactly what you need.
Though this is a Microsoft product it is compatible across various platforms. That means no matter what device your team members use they'll be able to access whatever they need from SharePoint.
Since SharePoint is web-based you can access or share your files from anywhere, as long as you have internet.
SharePoint is a versatile web-based collaborative platform that can be used for anything from document management and storage to CRM or even SEO. It integrates with Microsoft Office so you don't need another software application on top of your existing workload – saving time both in complicated installations as well as maintenance efforts when things go wrong.
Docuware
Docuware helps you with every step of the document management process. Start by digitizing your files that are currently in paper form but need to be kept.
Once all your files are in one place, you can manage it all from there. Docuware helps you to manage everything by handling tedious tasks so you can handle the more important ones.
This means your employees can spend their paid time getting work done instead of worrying about getting the tiny details squared away.
Do you have customers that ever need access to documents? They'll have a better experience because you'll be able to access and utilize those documents faster. No more keeping customers on hold for long periods of time while you search.
Docuware's software helps organizations manage and streamline their workflow processes by automating document storage, sharing across departments or even the entire company.
Providing enterprise content management (ECM) solutions in addition to repository functionalities enables businesses with a wide range of abilities – from small start-ups just getting started up all the way through Fortune 500 companies looking for an effective way forward into 2020 where Docufaere's suite can be found on over 150 million desktops worldwide.
Dokmee
This DMS software is built to work for businesses that are large, small, and anywhere in between. It's simple, it's helpful, and you can try it for free if you want.
What can you do with Dokmee? Allow access for multiple people, restrict folders, share, and retrieve files. You can also perform backups right from inside the program.
One great thing about Dokmee is its integration with several other popular programs. These include SAP, MS Office, and SalesForce. This integration allows your programs to work in harmony with one another, providing an even smoother experience for you.
Dokmee's vast international network of resellers is vital to the success their business. We work with VARs all over this globe, ensuring that we have an extensive supply chain from which software solutions can be purchased or deployed at any time.
A lot goes into making sure these partnerships flourish-from setting up meetings between high-level executives like yourself who represent your organization; traveling far beyond what would usually constitute "just" another sales trip if it weren't for these particular circumstances–although undoubtedly there will always come times when something must take priority over everything else.
Templafy
If you're looking for a great all-around DMS, this may be your winner. It's available for computers, mobile devices, or web use. It integrates with MS Office, and, like many others in this list, is cloud-based.
As you'd expect from a top piece of software, you'll have to pay more than for other programs. But, you'll get some really awesome help in return.
Create your brand documents right from our DMS software. Whenever you need access to them, you have it, thanks to your documents being in the cloud.
Some other great features include employee feedback and compliance checks.
ONLYOFFICE
This is another great all-around choice for your business. It allows for document management, as well as collaboration.
For all you MS Office users, this program is completely compatible, so no need to worry.
There are several different packages to choose from with ONLYOFFICE. Start with their basic cloud service, which has all you need to edit and manage your documents. Or, take it even further with an Enterprise, Integration, or Developer edition.
Adobe Document Cloud
If you're looking for a name you know and trust, here it is. Adobe doesn't only help you create and use PDFs, it helps you manage them too.
Adobe Document Cloud works across all devices includes e-signing and integrates with Microsoft Office. This DMS allows for the creation, collaboration, commenting, and more.
What Does Document Management Software Do?
Essentially, document management software helps you keep track of all the documents related to your business. It helps you organize and manage them properly. When files are digitized, or used digitally in the first place, it helps cut back on paper files.
DMS programs clear up space in your offices so you can use that space to fill other needs. They also provide an easy place to track multiple versions of each file.
This isn't just a way to store documents. It's a complete setup method of organization. You can even approve and complete tasks within the DMS.
This type of software is available on your desktop, or your documents can be saved using cloud storage. If you do save your documents to a physical location, they should also be backed up, either in the cloud or somewhere other than the original storage location.
What to Look For When Evaluating DMS Software?
DMS software should make your life easier, not more difficult. So the first thing you should look for when choosing a DMS is ease of use.
The program should be easy to use at all times. Look for one that's easy to learn upfront, and easy to keep using. It needs to be simple enough that it doesn't take up a bunch of your time since that would defeat the purpose of getting the software.
Convenience
Convenience should be a big factor in your decision. How easy is it to access and find the files you need? Can everyone who needs access have access to the files?
While you want your files to be secure, access should be simple for those who're supposed to see them.
Peace of Mind
Does your chosen program give you peace of mind? If note, you've got the wrong program.
Choose a program that you can trust. You need to know your files are safe, managed well, and protected if something should happen. Make sure your DMS does all those things.
Overall, a DMS should have you thinking less about your business documents, not more.
Hosting
Where is the DMS hosted? If you want to keep it in-house, look for a self-hosted DMS.
Cloud hosting is cheaper and you don't need an internal team to keep your DMS running. Cloud storage also means you have access to your documents wherever you have internet.
Choose the option that's best for you.
Organization
How will each DMS organize your files? If you want files organized by content instead of by client, make sure your DMS can do that.
Permissions
You should have control over who can access the documents in your DMS. Choose a DMS that allows you to customize access according to your needs.
What is Enterprise Document Management Software? 
Enterprise document management software (EDM) manages all the documents within a business. This could include both physical and digital documents.
Within this type of system, you may find files that you wouldn't usually consider documents. These include emails, PowerPoint presentations, and instant messages.
EDM software makes sure that all written files are managed in a single place. This makes it simple whenever you need to find something, even if it's not saved on a computer.
In addition to managing documents, EDMs can also work with your company's other assets, keeping everything in a central, easy-to-access location.
What is SAP Document Management Software?
SAP DMS is the DMS that's part of the SAP Business Suite. This package of business tools helps companies with finances, HR, sales, and more.
Using DMS as part of SAP means you have a lot of powerful tools that all work together to make your business better.
How Much Does Document Management Software Cost?
The cost of your DMS software will depend on which program you choose, how much storage you want, and the number of users you'll have. The price also depends on if the software is on-site or hosted. Don't forget to include consulting and setup fees when creating your budget.
Because the cost depends on so much, the price of DMS software has a huge range. It may be as small as $38 per month, or more than $100,000 per year.
While some programs are much more pricey than others, there may be a reason for that. Make sure you compare quality as well as features when looking at prices.
Look for the best value for your money. Don't just go with the cheap one, go with what your company needs.
Document Management Software is Worth the Cost
Document management software is an investment, there's no doubt about that. You'll have to fork out some cash in order to use it. But that cash is well spent when it gets you the benefits of a DMS.
Implementing a DMS saves your business time and money, thanks to the additional organization and the freeing up of time. The best way to see the benefits is to try a DMS yourself. So do your research, choose a program, and see how much you love it!
Are you looking to shake up how you handle HR? Check out our article on outsourcing.
Related Articles:
Article References:
https://www.forbes.com/sites/adrianbridgwater/2015/03/17/whats-the-difference-between-a-software-product-and-a-platform/
Best Document Management Software