Leaders Merchant Services Review | Pros, Cons, & Options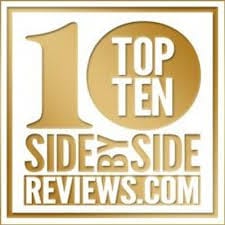 Leaders Merchant Services
725 Via Alondra
Camarillo, CA 93010
www.leadersmerchantservices.com
(800) 992-9273
Overall Review: Top 10 Credit Card Processor
What We Know About Leaders Merchant Services
Credit Card Processing, Merchant Services, Leader Funding, Apple Pay, LMS Solutions, Android Pay, Samsung Pay, StampMe, Instant Accept
Leaders Merchant Services is a California-based company which specializes in credit and debit card processing for companies of all sizes. They serve, with pride, thousands of merchants in all fifty states. They are one of the fastest growing payment providers of credit and debit card based transactions in the country. Their payment processing services enable merchants to process both traditional card-present, or "swiped" transactions, as well as card-not-present, or "keyed" transactions.
Leaders Merchant Services does its absolute best to provide a robust set of value-added services to help your business grow. In addition to our Merchants Services, which include acceptance of Visa, MasterCard, American Express, Discover, Credit and Debit transactions Face-to-Face (Swiped, EMV or NFC – like Apple Pay), over the internet and using your Smartphone or Tablet, they also offer a complete line of business solutions and services such as: Point of Sale Systems, Website design and implementation, Logo design, Business Cash Advances, Business Loans, Gift Cards, Loyalty, Check Guarantee, QuickBooks Integration Software, Online ordering solutions for restaurants and more.  Leaders Merchant Services is committed to excellence in all aspects of their merchant services relationships. They offer competitive rates for your credit card processing needs and a wide variety of credit card terminals. Their company has one of the largest Chargeback and Fraud Departments in the industry, providing our clients with the highest level of service and protection for their merchant accounts. They're here 24/7/365 to ensure merchant satisfaction and rapid problem resolution. Retail, home based, mail-order, or internet; they do it all.
Estimated Annual Sales: $5 Million
Employee Size: 100+
Year Business Started: 2000
Credit Score: A

Pro's And Con's
Have you done business with Leaders Merchant Services? Tell us about your experience below and help other consumers know what to expect. Did you have any problems? Were they resolved to your satisfaction? Would you recommend them to our visitors looking to buy a credit card processing solution?
Leaders Merchant Services Review