Electronic Transfer Inc Review | Pros, Cons, & Options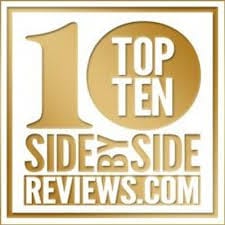 Electronic Transfer Inc
3107 E MISSION AVE
SPOKANE, WA 99205
www.electronictransfer.com
800-459-0625
Overall Review: Top 10 Credit Card Processor
What We Know About Electronic Transfer Inc
Credit Card Processing, Merchant Account Services
Electronic Transfer lets you effortlessly accept payments. Take all major credit cards, debit cards and checks online. Process payments through a credit card terminal, from your computer browser, phone, desktop, website or however you would like to. You can customize everything. They have Set-Up Thousands of Merchant Accounts since 1989. the'll be here when you need them, and they have real people answering the phone!  You won't go through Voice Mail Hell to talk to a Customer Service Specialist. Even if their office is closed our Merchants enjoy 24/7 support, unlike other Credit Card Processor and Merchant Service providers.  Use the Fast Charge Payment GatewayTM Virtual Terminal to process your Credit Card Sales.  The Fast Charge Payment GatewayTM" Virtual Terminal" takes the place of a credit card terminal or processing software.
Estimated Annual Sales: $1-2 Million
Employee Size: 10+
Year Business Started: 1990
Credit Score: A

Pro's And Con's
Have you done business with Electronic Transfer Inc? Tell us about your experience below and help other consumers know what to expect. Did you have any problems? Were they resolved to your satisfaction? Would you recommend them to our visitors looking to buy a credit card processing solution?
Electronic Transfer Inc Review