Total Merchant Review | Pros, Cons, & Options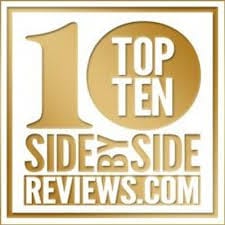 Total Merchant
21650 Oxnard St #1200
Woodland Hills, CA 91367

(888) 848-6825
Overall Review: Top 10 Credit Card Processor
What We Know About Total Merchant
Credit Card Processing, Merchant Services
 Total Merchant Services (Total) is one of the fastest growing credit card merchant account acquirers in the nation. Total has quickly become a leader in the merchant bankcard business by providing cutting-edge and cost-effective solutions to merchants and sales partners, and focusing on technology-driven new products to help small businesses prosper and grow.  In 2012, Total Merchant Services was named ISO of the Year by the Electronic Transactions Association (ETA) for providing payment industry sales professionals with outstanding product and service innovation.
Estimated Annual Sales: $10-20 Million
Employee Size: 50+
Year Business Started: 1996
Credit Score: A

Pro's And Con's
Have you done business with First Data? Tell us about your experience below and help other consumers know what to expect. Did you have any problems? Were they resolved to your satisfaction? Would you recommend them to our visitors looking to buy a credit card processing solution?