Flagship Merchant Services Review | Pros, Cons, & Options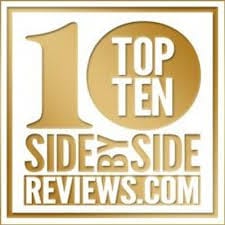 Flagship Merchant Services
100 City Square, 4th Floor
Charlestown, MA 02129
www.flagshipmerchantservices.com
(866) 416-0244
Overall Review: Top 10 Credit Card Processor
What We Know About Flagship Merchant Services
Merchant Services, Credit Card Processing, Credit Card Readers, EMV/NFC Terminals, Retail, Restaurants, Phone / Mail Order, E-Commerce
Flagship Merchant Services is an established leader in the transaction processing industry. Integrity, honesty and reliability are the cornerstones of our company. They understand that merchants have a number of options when it comes to choosing a merchant account provider. This is why they pride themselves on providing their customers with exactly what they need in a timely, compassionate and efficient manner. Founded in 2001, Flagship Merchant Services has maintained an outstanding track record of offering groundbreaking products, services and technology to merchants. Their expertise and experience has helped them remain at the forefront of the merchant services industry. Flagship Merchant Services truly believes in the promise and value that small to medium-size businesses offer the marketplace, and they understand the importance of you receiving economical programs that allow for the successful transition to accepting credit cards.
Estimated Annual Sales: $10 Million
Employee Size: 100+
Year Business Started: 2001
Credit Score: A
Principal: Mark D'Ambrosio, Sales Director

Flagship Merchant Services Informational Video
Pro's And Con's
Have you done business with Flagship Merchant Services? Tell us about your experience below and help other consumers know what to expect. Did you have any problems? Were they resolved to your satisfaction? Would you recommend them to our visitors looking to buy a credit card processing solution?
Flagship Merchant Services Review