CreditCardProcessing.com Review | Pros, Cons, & Options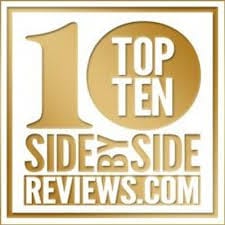 CreditCardProcessing.com
30721 Russell Ranch Road Suite 200
Westlake Village, CA 93162
www.creditcardprocessing.com/
(855) 258-4890
Overall Review: Top 10 Credit Card Processor
What We Know About CreditCardProcessing.com
Credit Card Processing, Merchant Services
While CreditCardProcessing.com offers extremely competitive rates and fees and incredibly reliable and easy to use products, it is their highly trained and extremely knowledgeable Sales Consultants that make the difference.  Whether you have accepted credit cards in the past or this is your first time inquiring about a merchant account, CreditCardProcessing.com will take care of you and explain everything you need to know in a compassionate, patient and straight forward manner.
Estimated Annual Sales: $5 Million
Employee Size: 100+
Year Business Started: 2012
Credit Score: A+

CreditCardProcessing.com Informational Video
Pro's And Con's
Have you done business with CreditCardProcessing.com? Tell us about your experience below and help other consumers know what to expect. Did you have any problems? Were they resolved to your satisfaction? Would you recommend them to our visitors looking to buy a credit card processing solution?
CreditCardProcessing.com Review